Q1 2022 Average House Price Index
30th March 2022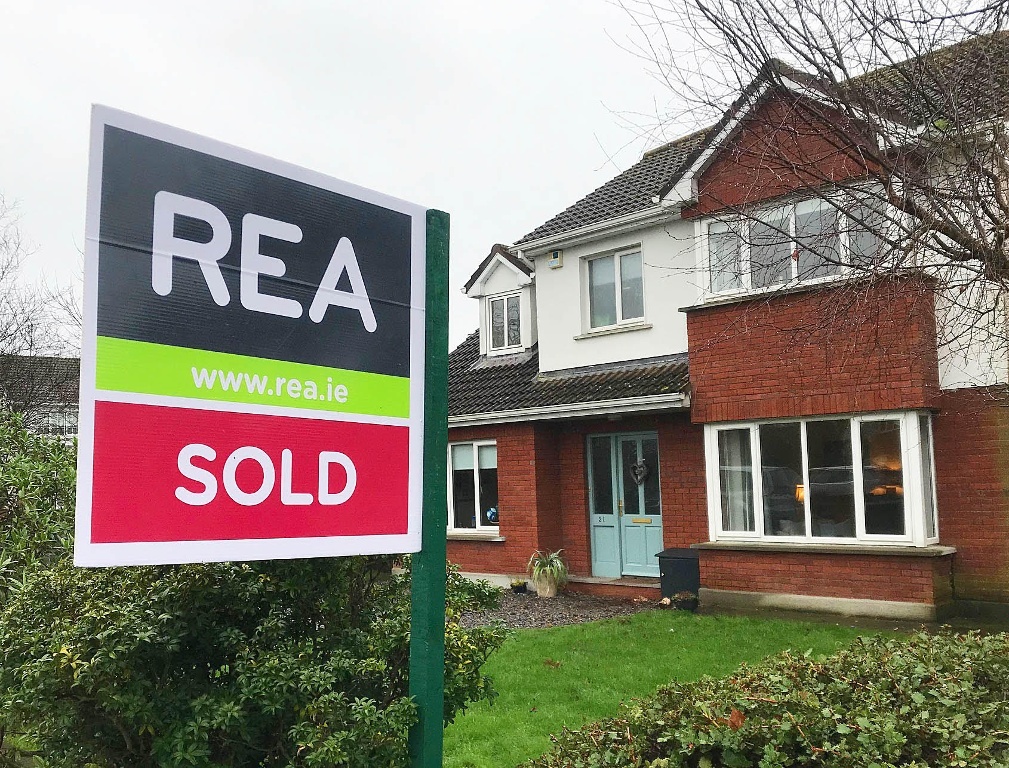 House prices are increasing by Celtic Tiger levels of almost €100 a day as the market shows no signs of slowing up, the Q1 REA Average House Price Survey has found.
Average house prices rose by 3.16% nationally in the first three months of year, matching the 1% a month increases experienced during the boom, the survey revealed.
And illustrating the two-tier nature of the market, 59% of all purchasers were first-time buyers, a figure which rose to 76% in Dublin as people with mortgage approval scramble to get on the housing ladder.
The Irish Independent REA Average House Price Survey concentrates on the actual sale price of Ireland's typical stock home, the three-bed semi, giving an accurate picture of the second-hand property market in towns and cities countrywide.
The price of a three-bedroomed semi-detached house across the country rose by almost €9,000 over the past three months to €278,500 – representing an annual increase of over 14% and closing in on the €300,000 average level at the height of the boom in 2006.
Actual selling prices in Dublin have risen by 2.2% since the new year, to an average of €481,250.
"We are now approaching and, in many cases, exceeding Celtic Tiger prices in the capital, with the market being driven by frustrated first-time buyers," said REA spokesperson Barry McDonald.
"Despite signs of a rise in available stock over the last couple of weeks, sale prices are still increasing at all price ranges.
"Affordability is now key, and the highest growth levels are being experienced in areas where homes are available for less than the average county figure.
"For example, agents in Swords reported a €40,000 increase in prices to €430,000 (+10%), while homes in Stoneybatter rose by €35,000 in the past three months to €465,000 (+8%).
"At 76%, the first-time buyer percentage is higher than we have ever experienced, and the only way to help them is by ramping up supply.
"Houses in good condition are most sought-after with buyers trying to avoid increasing renovation costs and the headaches of trying to find tradespeople.
"Sales are brisk once priced correctly, and purchasers are well informed and have done their research.
"Sustainability and energy efficiency has become even more important in recent weeks given the crisis in the Ukraine."
Commuter counties saw prices increase 4.47% – a jump of €13,000 to €305,000 – and double the rate of increase seen in the capital.
Towns across Kildare saw actual three-bed semi selling prices rise by 7.7% in the past three months – with €25,000 increases the norm in Celbridge, Newbridge, Maynooth and Naas.
After a steady year, prices in Ashbourne rose by €30,000 in the past 12 weeks, up by 8.7% with agents REA Grimes reporting that although the year started off with a flurry of new properties to market, familiar supply issues are now driving prices up again.
The country's other major cities saw rises of 2.2% on average, mostly in line with Dublin, while Waterford City returned a 6% price increase with the average three-bed semi up €15,000 to €265,000, driven by high demand from outside buyers.
In Cork city, there has a been a significant uplift in new developments coming to the market since the start of the year, which has driven a 1.5% increase to €340,000, according to REA O'Donoghue & Clarke.
In the rest of the country, where prices rose 3.4% to €196,569, the survey found that one in every three buyers were from outside the county as new working conditions enable a rethink on home bases.
In Carrick-On-Shannon in Leitrim, two thirds of purchasers are new to the area.
Of the 65% reported, only a quarter of that number have connections to the area, according to REA Brady, Carrick-on-Shannon.
There were significant price rises in counties Cavan (8.3%), Mayo (+8.2%) and Galway (+8.7%) where agent REA McGreal Burke has noted the return of the family forming generations to rural Ireland, bringing with them increased purchasing power.
75% of house sales were to first-time buyers in Cavan Town, where homes rose €15,000 in three months to €175,000 and sales were being agreed in an average of two weeks, according to REA Peter Donohoe.
In Donegal, the ongoing situation with defective blocks has hampered market activity for more recently constructed properties as uncertainty continues around the redress scheme, agents REA McElhinney report.
The county reported a 3.9% rise in prices to €132,500, with good prices being offered for older houses despite increased construction and renovation costs.
In Killarney, agents REA Coyne and Culloty are reporting just 19 houses for sale amongst all estate agents in the town – the lowest figure on record, with no new developments coming on stream